Sale!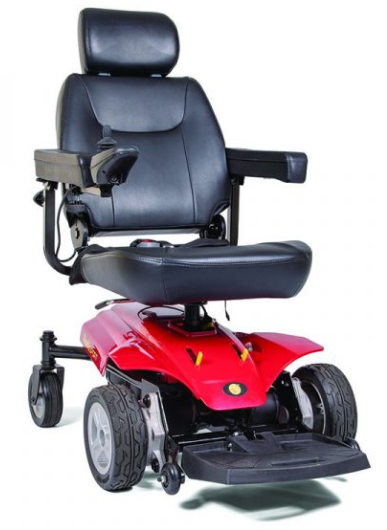 Alanté Sport
Golden Technologies Model: GP208

The ALL-NEW Alanté Sport front wheel drive power wheelchair is very stable and has been stylishly redesigned with a unique and vibrant red color shroud that is sporty and functional.
Includes:
FREE Batteries
FREE Battery Charger
FREE Curbside Delivery
Lifetime Limited Warranty
Shipping:
Ships SAME DAY

 with FREE Curbside or Inside Delivery. Order must be placed by 1pm EST M-F. Does not apply to White Glove Delivery.
FREE Ground Shipping

 On all orders over $50
1. Select Optional Accessories
Atlantis Heavy-Duty Power Chair

$4910.00

94 in stock

2. Customize & Purchase
There are no products in the cart!